September 6, 2014 Parkinson SuperWalk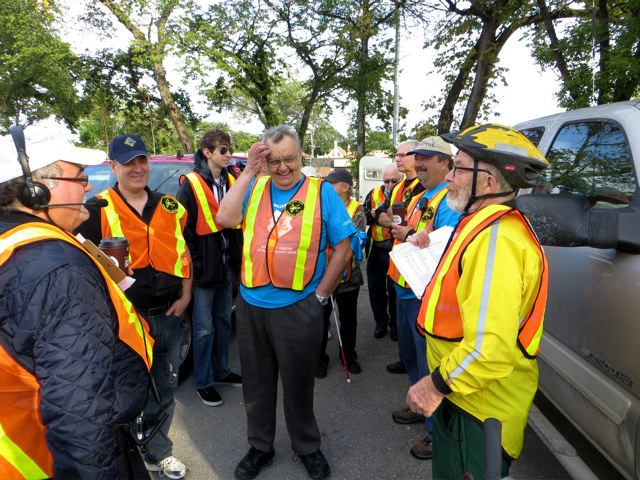 Sixteen WARES volunteers, and one future WARES member assisted with the Parkinson SuperWalk on Saturday, September 6. The walk began and ended at the French Cultural Centre in St. Boniface.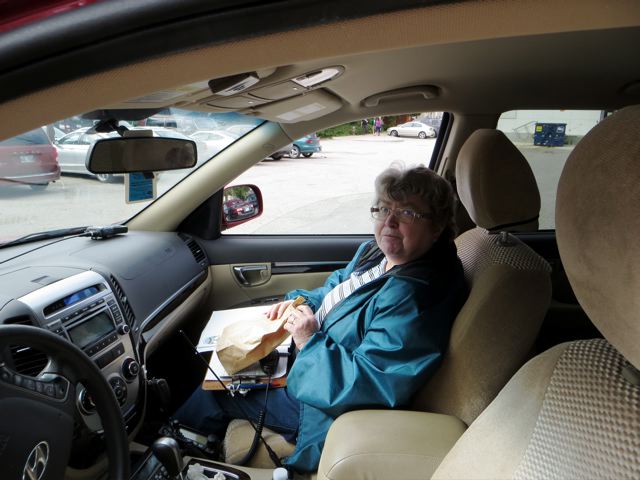 Our most important duty was to watch for any participants having a medical issue. If something happened, we were to notify the amateur shadowing the St. Johns Ambulance volunteers, who would make a decision. Fortunately, there were no medical or other problems encountered.

Two police horses were to lead the walk. However, they proved so popular for photos that many wanted their picture taken with them. As a result, the horses were fifteen to twenty minutes late.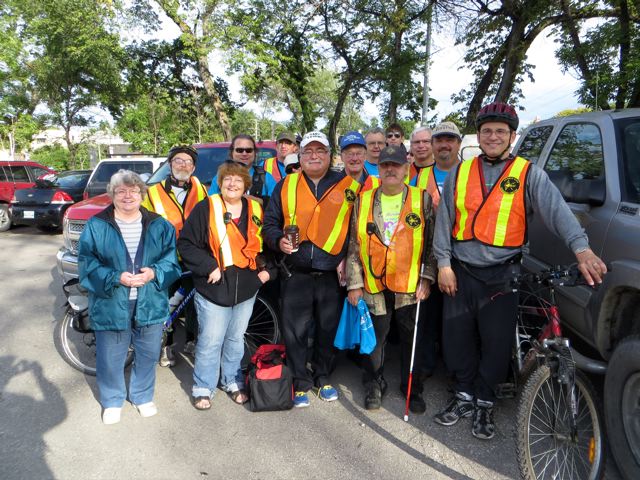 Thanks to the following volunteers. Mariska VE4MMG, Vera VA4VMM, Gary VA4RWT, Peter VE4PH, Craig VE4CDM, Dick VE4HK, Kurt VE4CHT, Pat VE4PEH (White hat, sunglasses, peeking outbehind VA4RWT), Tom VE4SE, Peter VE4TTH, Allan VA4AJG, Gerry VE4GKS, Richard VE4KAZ and Jeffrey (VE4KAZ's harmonic). Not pictured, David, VE4DAR.