1 & 2 March, 2014 Klondike Derby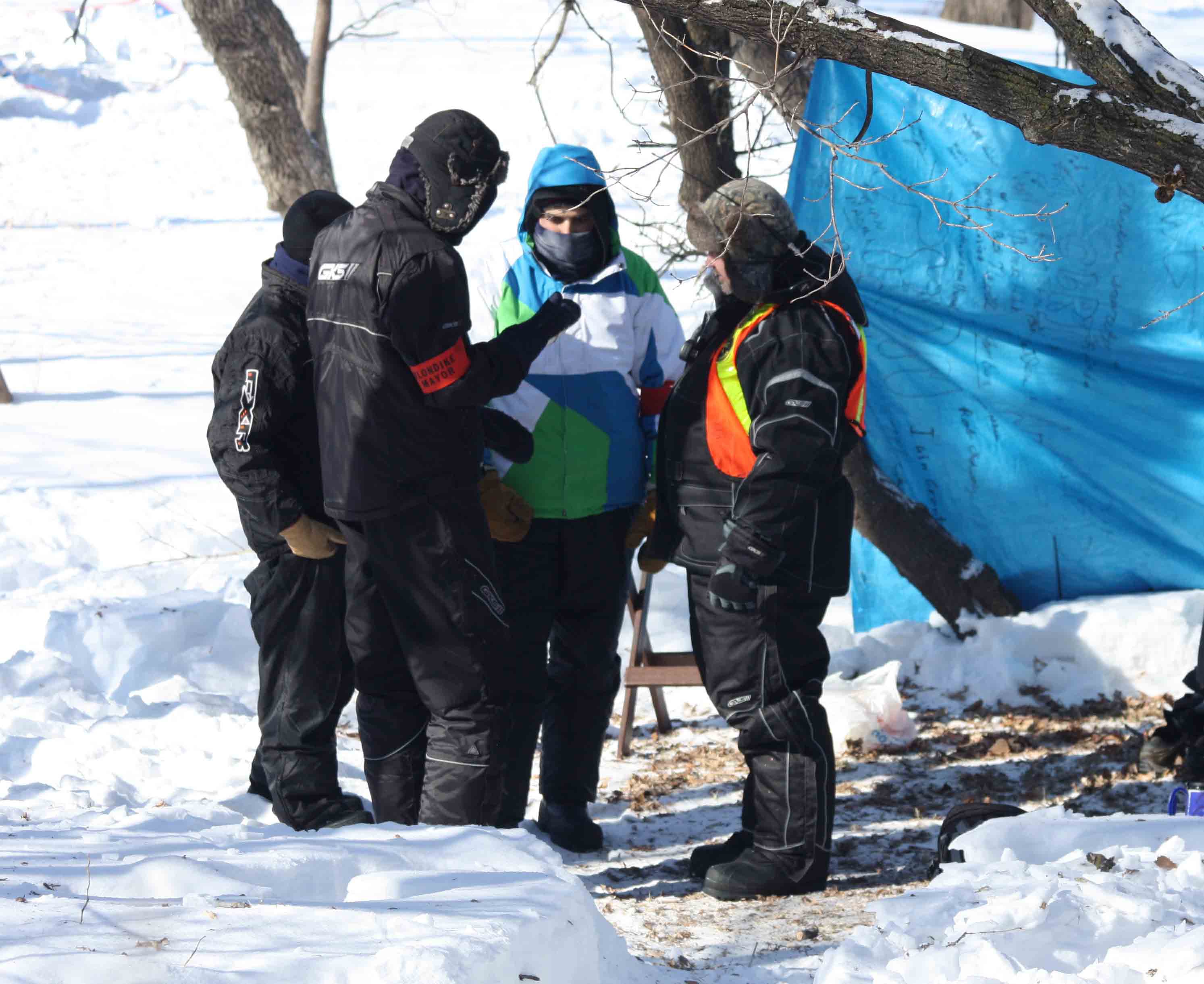 The 2014 Scouts Canada Klondike Derby was held on the first weekend of March, during which 14 ARES volunteers were reminded that Winter was still in charge. Daytime highs struggled to reach the mid (minus) twenties on both days, and adding moderate winds and deep snow made for a good shakedown of our equipment and operating capabilities.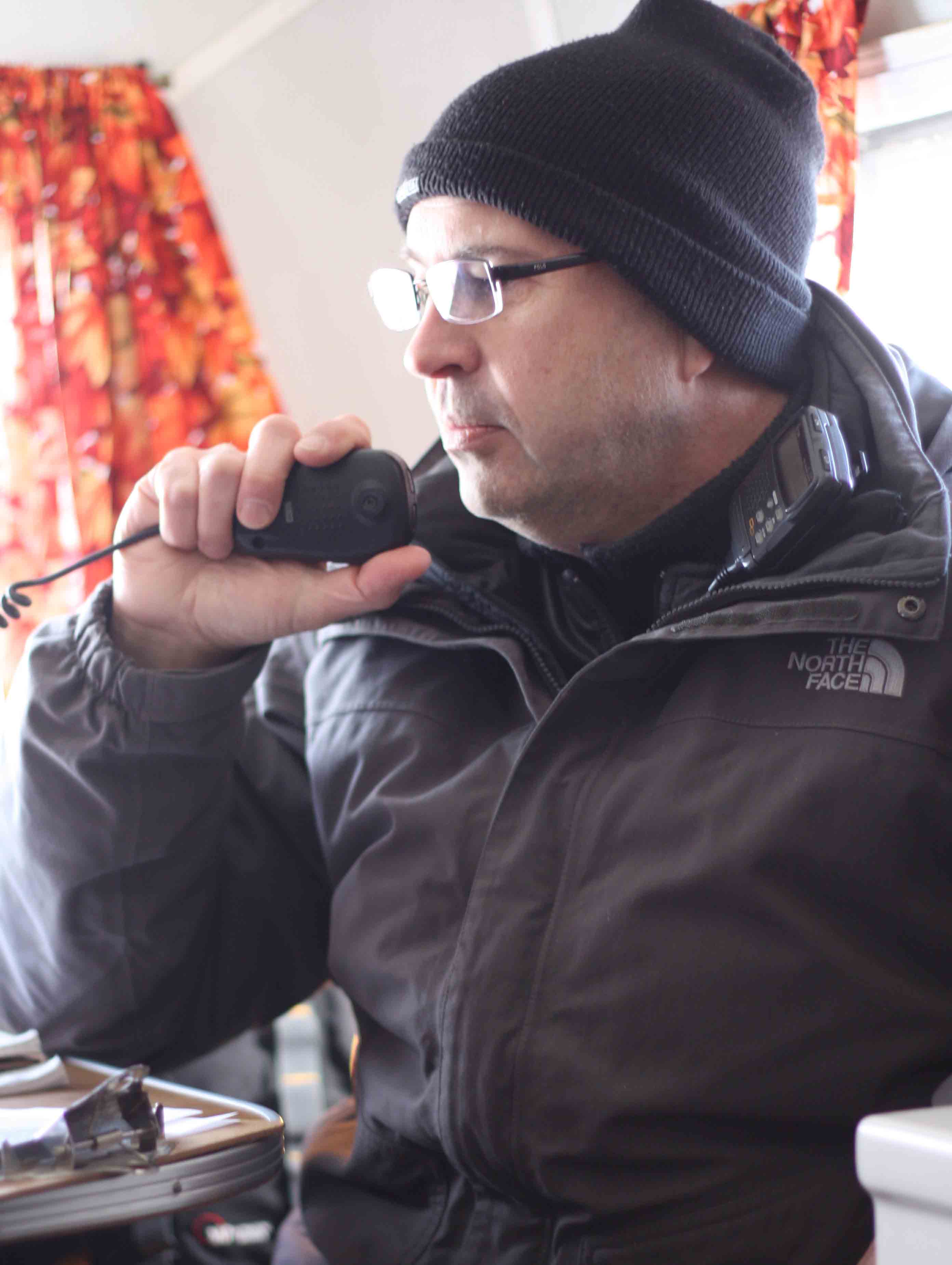 The event consisted of a course with ten Klondike themed "towns" in which the teams of participants compete to complete Winter outdoor activities. ARES was enlisted to assist in tracking the progress of the teams through the course, and report any medical or logistical problems back to Net Control (pictured), located at event headquarters in "Dawson City".
As expected, the cold temperatures played havoc with carefully made plans, and the course route was hastily modified in an attempt to expedite the event.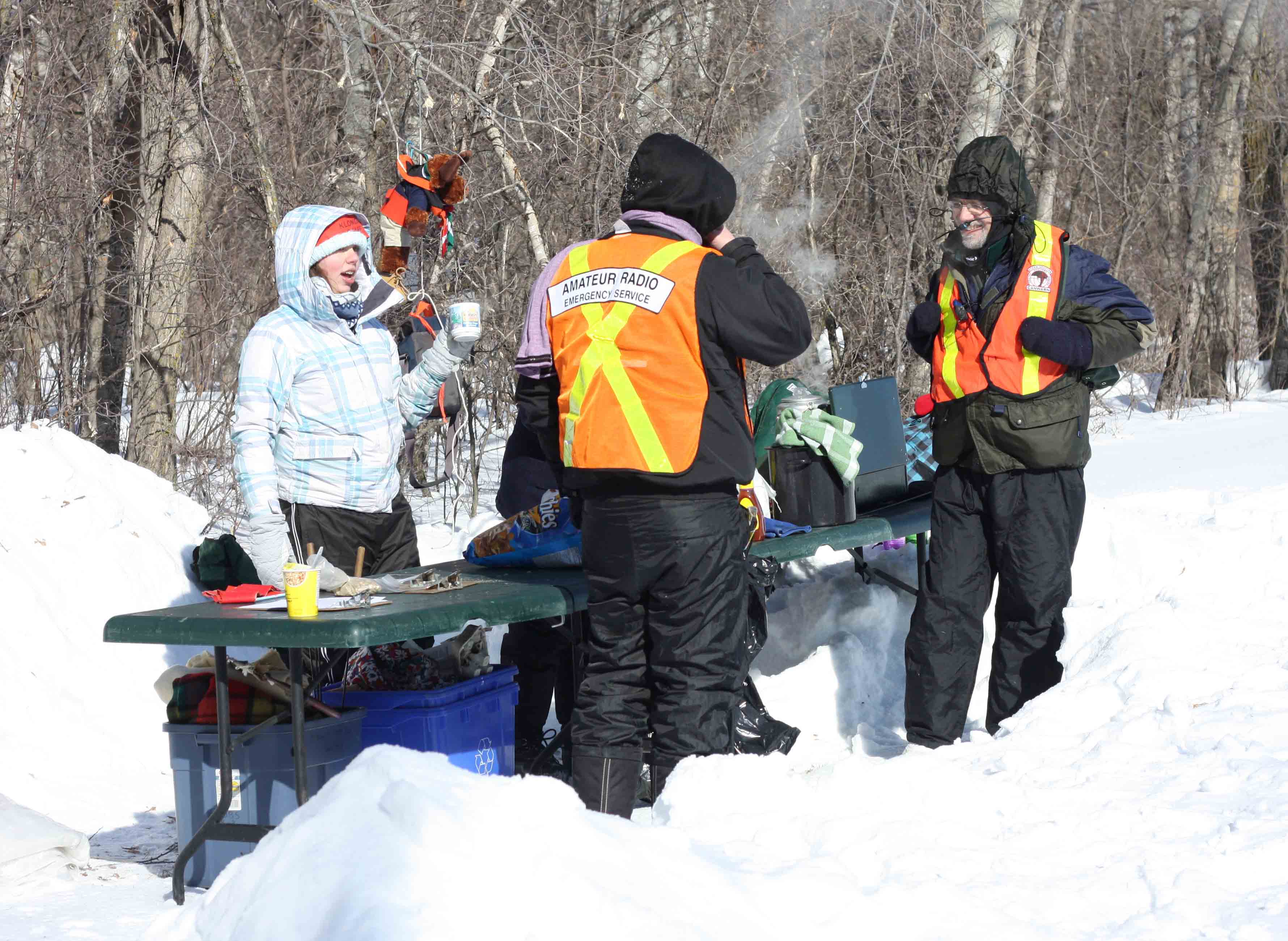 Veterans of the Klondike Derby know in which "towns" food can be found, and you will find them re-energizing themselves by stocking up on much needed calories when there is a lull in the activities.
Thanks to the following volunteers: VE4MAQ Bob, VE4TRO Fred, VE4MWH Mark, VE4HAZ Harm, VE4CDM Craig, VE4CHT Kurt, VE4GWN Glen, VA4CLK Ian, VE4STL Scott, VE4CIB Chris, VE4AJG Allan, VE4DXR Leor, VE4TTH Peter, and VE4KEH Kent.